Get Your Local Appliance Repair Expert
If you have a broken, old or damaged kitchen or laundry appliance at your home, you can call the most reliable small appliance repair company. Denver Small Appliance Repair is a certified company working in Denver Colorado for more than two decades. When your small Appliances don't work properly call us and we promise to provide the best service in Denver City. We understand what important appliances have in your lives. Damaged appliances can ruin your whole day and destroy your daily routine. That's why we believe in prompt service and efficient repairs.
Work That You Can Trust
We are a family run appliance repair company. No matter the brand, the type or model of the kitchen or laundry appliance you have, we can help you. We have certified technicians who are trained to help you with all your appliance needs. We will not charge you a dime if you can't give a solution for your appliance. We will repair your appliance, clean the exterior and interior and make sure it works the way it is supposed to.
Whether you live in your own home or a rented apartment, we all have appliances that we use. Whether it's refrigerator, dishwasher or washing machine, you are dependent on appliances. When there are so many appliances making our lives simpler we need all the appliances to keep running smoothly.
We provide Refrigerator Repair, Freezer Repair, Ice Maker Repair, Stove Repair, Range Repair, Oven Repair, Cooktop Repair, Microwave Repair, Dishwasher Repair, Garbage Disposal Repair. Our workers are capable of fixing electrical, machinal or any other type of issues your kitchen appliances have. You can trust us to fix your kitchen appliances in no time.
Denver Small appliance Repair is proud of quality repairs. We often have to replace parts of small kitchen appliances, unlike many repair companies we do not use cheap chinese spare parts. All our parts are made in the USA and brought from authorized stores and dealers. Parts like air cleaner filters, blender parts, heating elements in stove and microwave, motors, magnets, circuit boards, filters etc.
Some of the most common issues we solve are clogged refrigerator defrost drain, if this happens your refrigerator may flood or worse short circuit. Food not heating in the microwave, stoves heating elements fail to heat up, the doors of the oven or the microwave oven doesn't work properly. Dishwashers way consume a lot of waver by taking longer to wash dishes, the dishes may not be properly cleaned etc.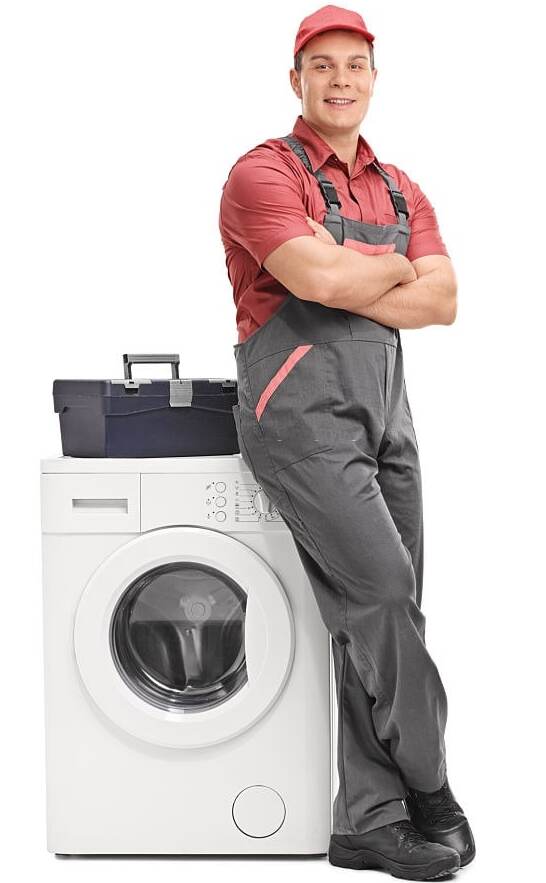 We provide Washing Machine Repair, Dryer Repair for your laundry appliances. We are one of the first choices for Denver people when they need prompt service.
We repair a wide array of laundry appliances including washing machines of all brands and Dryers. We provide quality washing machine parts like motors, pump, drum, inlets, agitators, drain.
If you have a problematic dryer that needs cleaning or a washing machine that needs annual maintenance you can rely on us. Our technicians not only give repairs and maintenance service as well which includes cleaning.
We have repaired washers that don't drain by cleaning the draining pipes, changing them or fixing the pump. WE have changed and fixed washer doors that do not close. Our electricians are capable of replacing the washer fuse. We will remove lint from the dryer, fix heating elements in the dryer etc.
We Repair The Following Appliance Brands
Amana
KitchenAid
Sub-Zero
Maytag
GE Appliance
Samsung
Electrolux
Bosch
LG
Viking Appliances
Jenn Air
Dacor Ovens
Frigidaire
Whirlpool
Kenmore
Magic Chef and more
Why Hire Us?
We provide your appliances with quick, reliable, and thorough repairs.
You get free estimates and affordable repair service.
We use authentic spare parts, high quality replacements of broken parts and reliable repair.
Polite and customer oriented employees who will work quietly.
Trained and skilled workers who know their jobs well.
To Get a Free Quote Call Us Now !
Address
220 Acoma St, Denver, CO 80223
Email
info@denversmallappliancerepair.com
Working Hours
Mon To Fri 9am - 6pm
Sat 9am To 5pm
Sun Closed
Address
220 Acoma St, Denver, CO 80223
Email
info@denversmallappliancerepair.com
Working Hours
Mon To Fri 9am - 6pm
Sat 9am To 5pm
Sun Closed